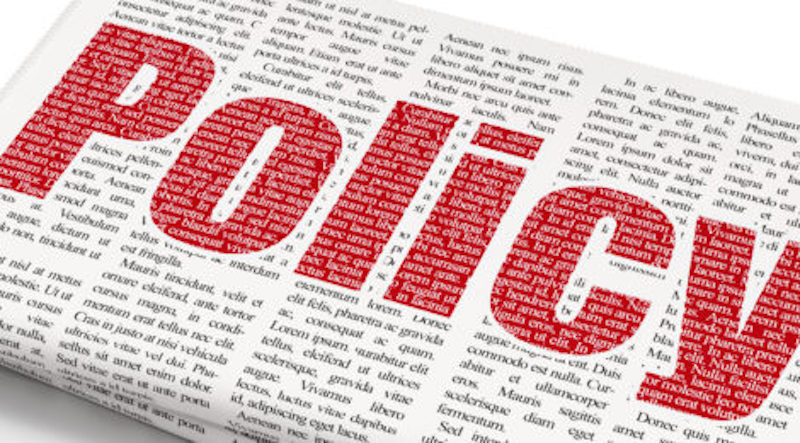 Policy recommendations (general)
The implementation of EAR demonstrated that the methodology supports transversal (cross-curricular) learning. This was both in terms of inculcating generic learning behaviours, as well as drawing on subject matter from a range of subjects. For both aspects, there is a strong evidence base that they lead to improved outcomes for pupils. Approaches such as EAR should be promoted as good practice at system level.
The promotion of methods such as EAR sends a message that citizenship education is at least as much about pupils behaving democratically and in a socially responsible way, as it is about their knowledge of civic processes and structures. Curriculum designers should ensure a balance of the two in citizenship curricula.
The EAR method is challenging at the level of formulating questions which promote learning and reflection. Teachers, especially in training and early career, need support in this area. Teacher training and CPDL curricula should be explicit about the demands, mindset and skills required of this aspect of teaching, and the EAR scenario framework should be used as a proven tool for planning effective questioning in the classroom.
The exploitation of existing and establishment of new networks was a recurring feature of EAR implementation and helped build an understanding of its value at system level. Identify and convene appropriate networks at local, regional, national and European level to introduce EAR and exchange practical experiences among teachers. A model for this was provided through the EAR international workshop held in April 2021 (see section 4)
The pandemic has caused serious disruption to school and home-life, and has had a negative impact on many children's mental wellbeing. At this time, the promotion of competences such as respect, empathy and communication among children are more important than ever. In this way the therapeutic application of EAR should also be exploited. Seek ways of integrating EAR into the professional development and work of school psychologists, who can thereby model and advocate for the methodology.
In Spain, teachers who attended EAR training received certification from the local education authority and from the implementing partner. This provided evidence to teachers of the value of EAR at system level. Incorporate recognition of teachers' developing skills in the area of promoting pupils' citizenship competences, in the form of accreditation / kitemarking, both in initial teacher training and CPD programmes.
Bring the above recommendations to the agenda of existing teaching and learning, and CPDL networks. These should reinforce the academic, policy and practice value of the approach, and marshal resources to ensure proper support of teachers.
Accountability frameworks, such as for inspection, play a central role in how schools design and implement curricula. Where opportunities to comment on and review accountability frameworks exist, identify where competences for citizenship can be highlighted, both in terms of the knowledge and behaviours which EAR promotes.
Policy recommendations (country specific)
Greece
While the dialectical method has its birthplace in Greece, this is not always reflected in school practice to promote 'real' dialogue. The presence of student school committees provides an ideal forum to develop this. Schools should therefore be encouraged, and EAR guidance and methods provided, to train student representatives to use the dialectical method. This would increase the quality of student debate at this level, and provide a model for the application of the dialectical method in other areas of school life.
Teachers in training benefitted from being introduced to EAR, in particular where it can help with classroom management and behaviour. In Greece, education consultants (Σύμβουλοι Εκπαίδευσης) play an important role in teacher training at regional level. Use network meetings of education consultants as an opportunity to explore where the methodology aligns with teacher training aims, and where the methodology might usefully be introduced as part of programmes.
The presence of communities of practice (EDEAY) in Greece provide forums for EAR to be further tested, refined and implemented. Liaise with and introduce EDEAY to the EAR methodology, and identify where the practice can be implemented and tested, where possible as a practitioner research project.
EAR will be of value to Coordinators of Education in Greece (Συντονιστές Εκπαίδευσης), where this group supports the education of refugees and of Greek schools abroad. EAR's value for this group lies particularly in its adaptability to informal education. Share the evidence in this report on the effectiveness of EAR with coordinators of and identify the areas of need that the methodology can help address.
Italy
The implementation of the EAR methodology in schools confirmed the important role of emotions and creativity in civic learning. However, currently this understanding of citizenship education is more common in primary school. Therefore, the integration of EAR methodology in secondary school should be sustained as a more comprehensive approach to civic education.
Frontal teaching often predominates in Italian schools whereas evidence from this project and the wider research base show the benefits of more peer-to-peer and interactive learning. The wider adoption of more engaging techniques, such as in the EAR methodology, would improve the growth of active citizenship and social responsibility. It would also help teachers develop habits in creating a more varied learning environment.
Portugal
Opportunities exist to raise awareness of the value of EAR across agencies. The scenarios created around dating violence, for example, related to work the police (GNR) were carrying out in schools. Utilise the educational scenarios to target topics of wider social concern / interest, and as a tool for teacher training and professional development to create learning opportunities to address these. Where multi-agency collaboration is possible on scenario creation, this should be encouraged.
Mainstreaming of EAR is possible within existing curricula guidance. For example EAR lends itself to the aims of the Domínio de Autonomia Curricular (DAC). Policy makers responsible for curriculum design should seek opportunities for promoting EAR where it can address specific aims of the curriculum.
Spain
Currently, in the Spanish system, there is a lack of specific teacher training for citizenship. Educational policy makers should use their collaborative networks with HEIs to improve both the initial training and innovation at secondary schools.
The current lack of transversal learning in the Spanish education system means opportunities are missed to develop generic skills, and reinforce learning. Where discussions at policy level review outcomes and develop school improvement guidance, evidence for the benefits of transversal learning models, including that referred to in this report, should be included in that planning.
UK
Covid has exacerbated the poverty gap, adding to the urgency of schools to address this. Multi-academy trust leaders and local authorities can exploit this opportunity to promote EAR as a methodology that supports wellbeing.
The relationships, sex and health education curriculum seeks to develop understanding and the reporting of Ofsted safeguarding concerns including Prevent (anti-terrorism) concerns. Children's ability to communicate clearly and effectively plays a key role in making these policies work. Policy makers responsible for RSHE curriculum design and promotion should seek to make this link explicit and illustrate how EAR and similar methodologies can provide the framework for children and young people to develop these communication skills.
There is an increasingly wider recognition of the importance of placing student voice at the heart of school improvement. EAR should be promoted as a methodology which promotes skills which mean students have greater confidence and ability to comment on their learning.