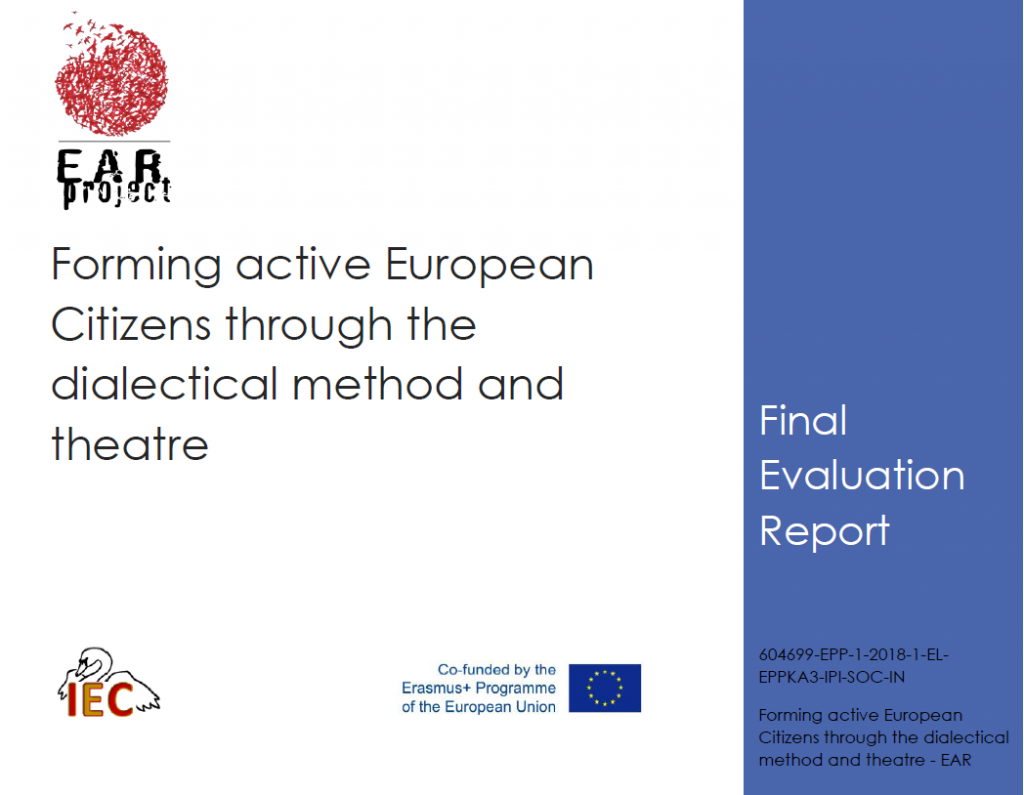 The external final evaluation report of the EAR project collected and analysed data to assess the extent to which the EAR project met its stated objectives. Data collection tools provided quantitative and qualitative pre- and post- data relevant to the evaluation questions, and as close to implementation as possible. These consisted of:
teacher pre- and post- questionnaires
trainer and teacher training evaluation questionnaires
teacher logs, for completion after the implementation of a lesson and/or peer observation
focus groups schedules for pupil feedback at the end of implementation
competence ladders.
The external evaluation report assesses also the pedagogical value of EAR against the evidence base for effective teaching and learning and analyses the response of the main proejct target groups to the method.
The report was prepared by Isham Education and Community, the external evaluator of the project.